CSS Button Cursor Css3Menu.com
CSS Button Cursor Css3Menu.com
James Black Cadillac Pre-Owned Vehicles

Founded 1958!
---


Thank you for visiting our Pre-Owned and Certified Pre-Owned website. Any new Cadillac information will be directed to our new dedicated CADILLAC website: JamesBlackCadillac.com and Cadillac.com



Our Committmant to You is Simple:

Best Price Guarantee

: - We will be the best price when you are shopping or we will adjust to 10% LOWER of the difference!

Completely Satisfy our Customers

: - This dealership is ranked in the top 1% of the

Cadillac Customer Satisfaction Index (CSI) Sales and Service Survey's

Nationwide. Our Customers and Cadillac Ranks us in the top 1%!

Fix Your Vehicle Correctly the First Time

: - Our Technicians are ASE MASTER Rated (Highest Possible) and have completed 100% of ALL GM Training Requirements for the vehicles we sell and service

Your Problem is Our Problem

:- Call us day or night and we will help
At our Ebensburg Cadillac website, we'd like to show you we stand for our customers and the greater Central Pennsylvania community. So welcome and thank you for visiting our comprehensive James Black Cadillac website. Here you'll find what we offer and what our dedicated Cadillac st
aff cares about. Our Ebensburg Cadillac homepage is built to be an easy place for you to browse our inventory of new and used cars. But that's just the beginning of what we have to offer within this site - read on to learn more!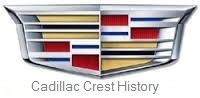 Johnstown, Altoona, Indiana, & Blairsville Cadillac Dealer in Ebensburg, PA


Ja
m
es Black Cadillac has been providing luxury auto sales for over fifty five years! Founded in 1958, James Black Cadillac is a one of Central Pennsylvania's longest continous Cadillac automotive retailer and have been owned by the same private family. Our Cadillac dealership is located just west of the Route 219 cloverleaf on Admiral Peary Highway / Route 22 in Ebensburg PA. Approximately thirty minutes from Johnstown, Altoona, Blairsville & Indiana PA., our luxury dealership is open Monday through Saturday to serve all Cadillac customers. We go the extra mile by makin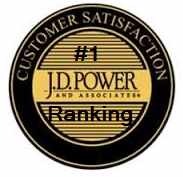 g it easy for you to get into your very own Cadillac and out of our facilities quickly and comfortably. If you need assistance finding us, use our hours and directions page for the best route to our James Black Cadillac dealership.
James
Black Cadillac has an unparalleled reputation because we maintain a commitment to our customers. We invite you to test drive our award winning ATS, CTS, CT6, SRX, XT5, XTS and Escalade. Come in and get a quick quote from your favorite Central PA. Cadillac dealer, or take advantage of our many flexible financing options. If you have any questions feel free to call!

---
CADILLAC EBENSBURG
3929 Admiral Peary Highway, Ebensburg, Pa. 15931
SALES (877) 472-9550 Option 1
SERVICE (877) 472-9550 Option 2

* All vehicles configured above are redirected to www.cadillac.com website for the latest in pricing and updates. All Sales Price, Buy and Lease payments calculated by Cadillac are using all available incentives that may or may not apply to your circumstances and/or geographical location. Please contact one of our trained salespeople to obtain which incentives apply to you and the resulting payments.
Copyright @ James E. Black Cadillac www.gmoutlet.com * Dealer Login * Contact * Cadillac * Links
.
.
.
.
.
.
.
SITE MAP:
---
---